Clinical Data Collector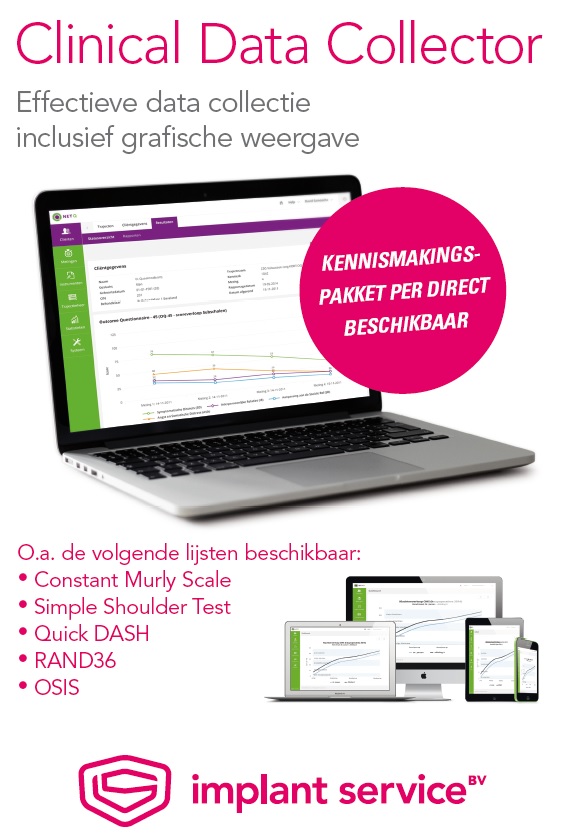 De "Clinical Data Collector" is een software systeem waarmee u uw patiënten kunt opvolgen.
Een kleine opsomming van de mogelijkheden:
– Vragenlijsten versturen, geautomatiseerd.
– Ook aan derden. Bijvoorbeeld de fysiotherapeut.
– Uw analyse, met één druk op de knop.
– U kunt sorteren op diverse onderwerpen.
– Afstemmen naar uw huisstijl.
Met de "Clinical Data Collector" kunt u alles naar uw wensen afstemmen.
Of het gaat om de Wetenschap of om Zorgpad verbetering, alles is mogelijk.
Op dit moment bieden wij een voordelig kennismakingspakket aan.
Hiermee kunt u snel praktijkervaring opdoen en het gemak ervaren.