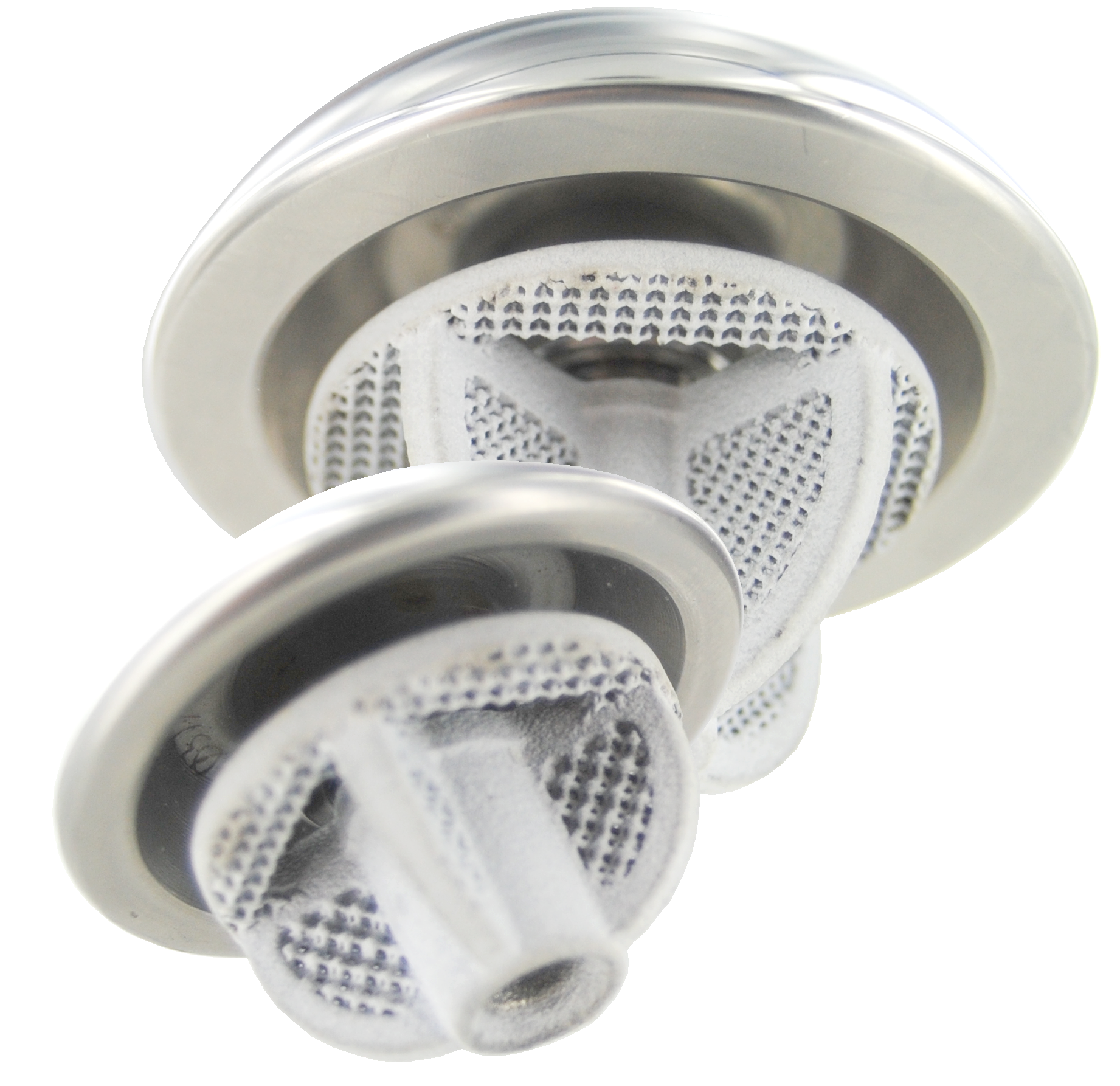 UNIC™ STEMLESS
The STEMLESS version of the UNIC system is indicated for hemi or total degenerative or trauma shoulder arthroplasty where the rotator cuff is intact or repairable.
The metaphyseal cementless fixation of the STEMLESS UNIC helps preserving the integrity of the intra-medullar humerux.
The UNIC STEMLESS implant is made with additive technology. This 3D metal printing technology enabled the design of a very fine honeycomb structure adapted in porosity and interconnectivity to the osteoblastic activity. The bone integration is facilitated by a layer of Hydroxyapatite coating on all the surfaces in contact with the bone.
The instrument set enables the placement of the prosthetic humeral head, selected from a choice of 8 diameters (35mm to 52mm) and 2 thicknesses begining diameter 41, in complete respect of the intra-articular space for retroversion, lateralization, varization…).
HEMI OR TOTAL ARTHROPLASTY
The UNIC STEMLESS implant can be used alone or in association with the cemented glenoid implant of the standard UNIC range.
The anatomic glenoid implant is only available in cmeneted full polyethylene version. Available in 3 sizes, the glenoid implant can be combined to any STEMLESS size with a mean mismatch of 2mm.